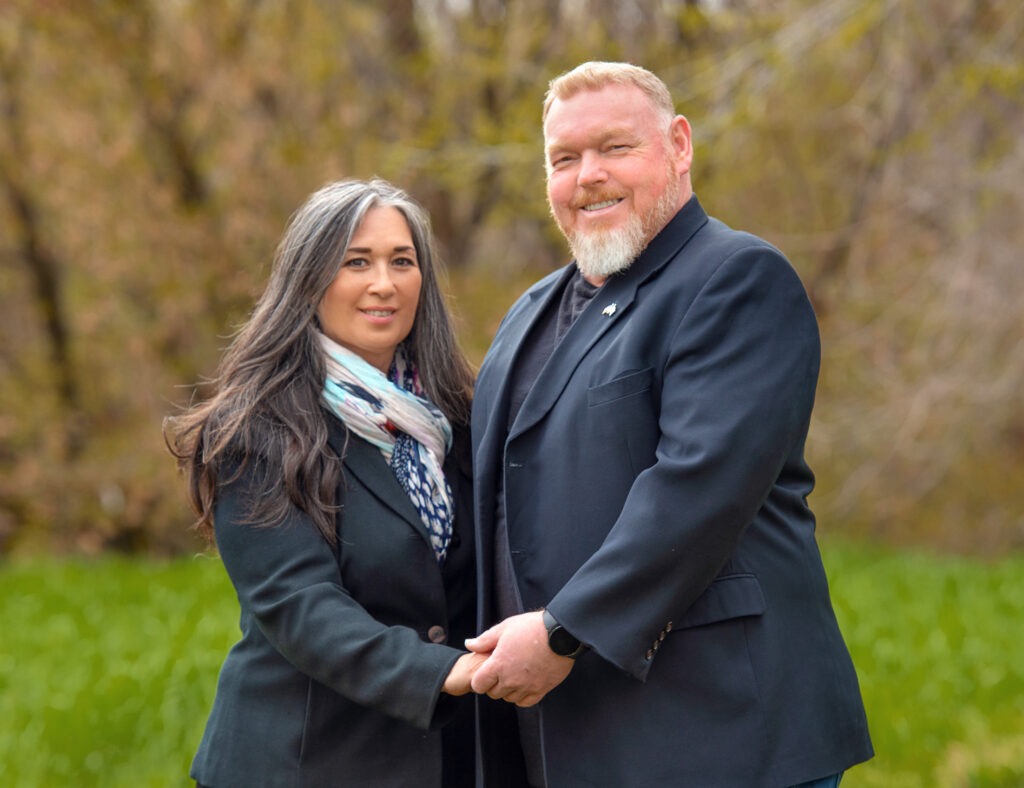 Understanding Your Needs
I have always enjoyed being a family man. I married my high school sweetheart, Kirsten, over 35 years ago, and together we have raised two sons. Building a life together has taught us how to support each other, how to compromise, and how to work as a team. Kirsten is my partner in life and in this campaign. It was with her encouragement and blessing that I decided to seek a seat in Idaho's House of Representatives, running to represent Pocatelloans in District 29. We both believe that one of the purposes of our state government is to ensure that families are able to enjoy the benefits of their hard work. Like me, Kirsten's father was a union electrician, so we both appreciate the advantages that can come when people are paid adequately for their work and are respected as laborers. More than that, we believe that all Idahoans, regardless of who they are or what they do, deserve a representative that understands their needs and addresses their concerns. 
"We all do better, when we all do better"
I am an electrician, union member, and elected union officer. I serve my union because it exists to better the life of every person working in the electrical industry. I work with unions throughout Idaho on this very endeavor. And I'll work on behalf of all Idahoans – union members or not – because I believe that the values of hard work and dignity are universal. I believe in making living conditions better for all because "we all do better, when we all do better."
Share with others
Out of high school, I worked for a chemical company for six years. After that, I began my electrical apprenticeship. That was over 30 years ago. Since then, my training and experience have allowed me to work in seven different states as well as internationally. The people with whom I worked took time to share the "tricks of the trade" with me; their experience and knowledge have helped me become a better, well-rounded worker and person. I have always attempted to do the same, no matter what the job was or who was working by my side. I have tried to learn from or share with others what I have learned in my life.

Compassionate, hardworking, principled leadership
I have volunteered in the communities where I have lived because I believe in giving back to those who have given to you. I was an instructor at the College of Southern Idaho's Workforce Development Electrical Apprenticeship and currently instruct part-time in Pocatello on continuing education programs for electricians. All of this has been in an effort to share with others the experiences and benefits that I have gained in my life. Now, I want to serve not only my immediate community, but every person in Idaho who is looking for compassionate, hardworking, principled leadership. 
I can be a voice for working people
I am running for Idaho State Representative in District 29 to protect the rights of working families, strengthen their relationships with businesses throughout the state, and improve living conditions for everyday Idahoans. It is time for the hardworking people of our state to have a representative who has shared their struggles and will speak in their voice at the Capitol. I can be one of those voices.